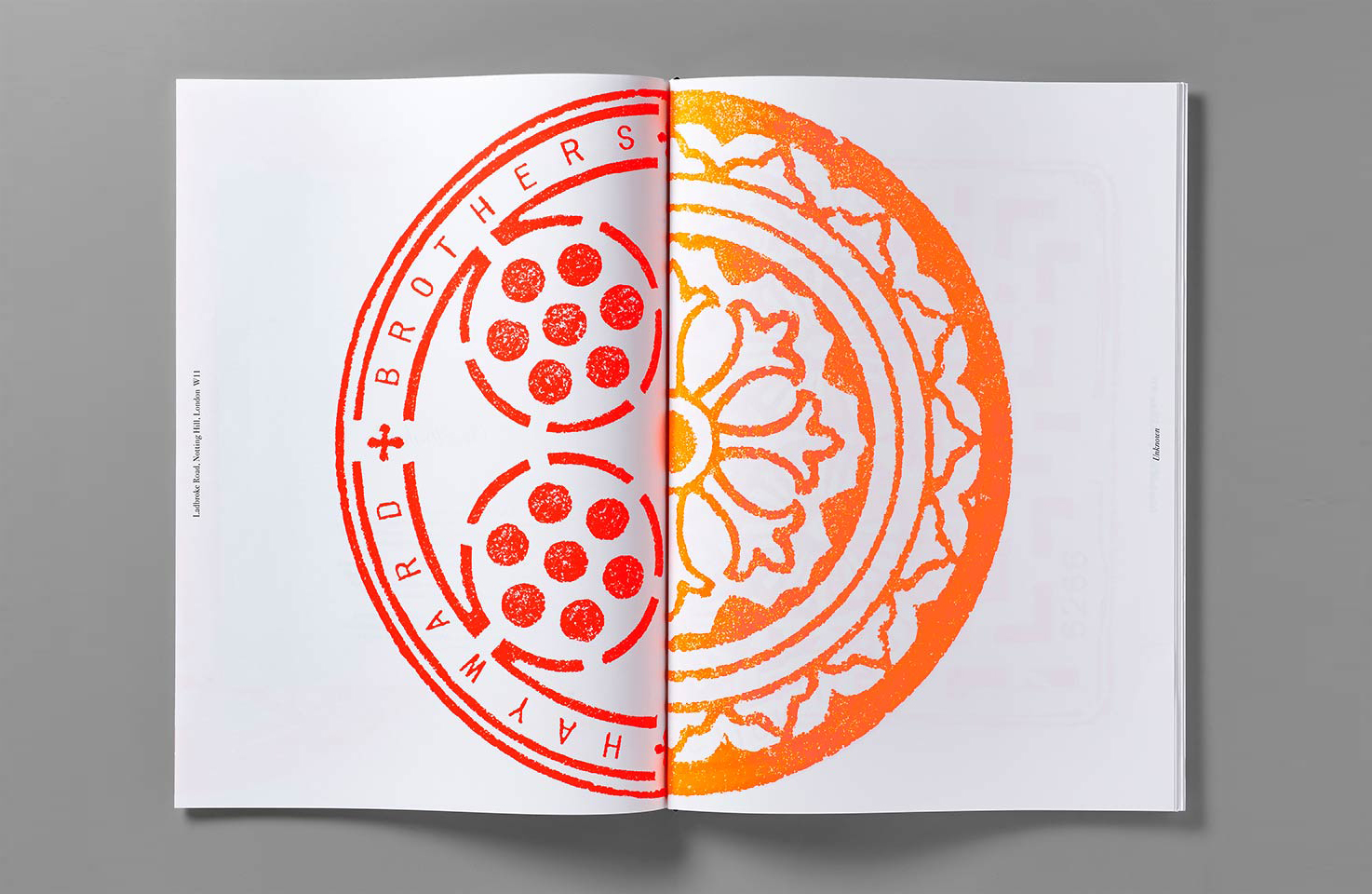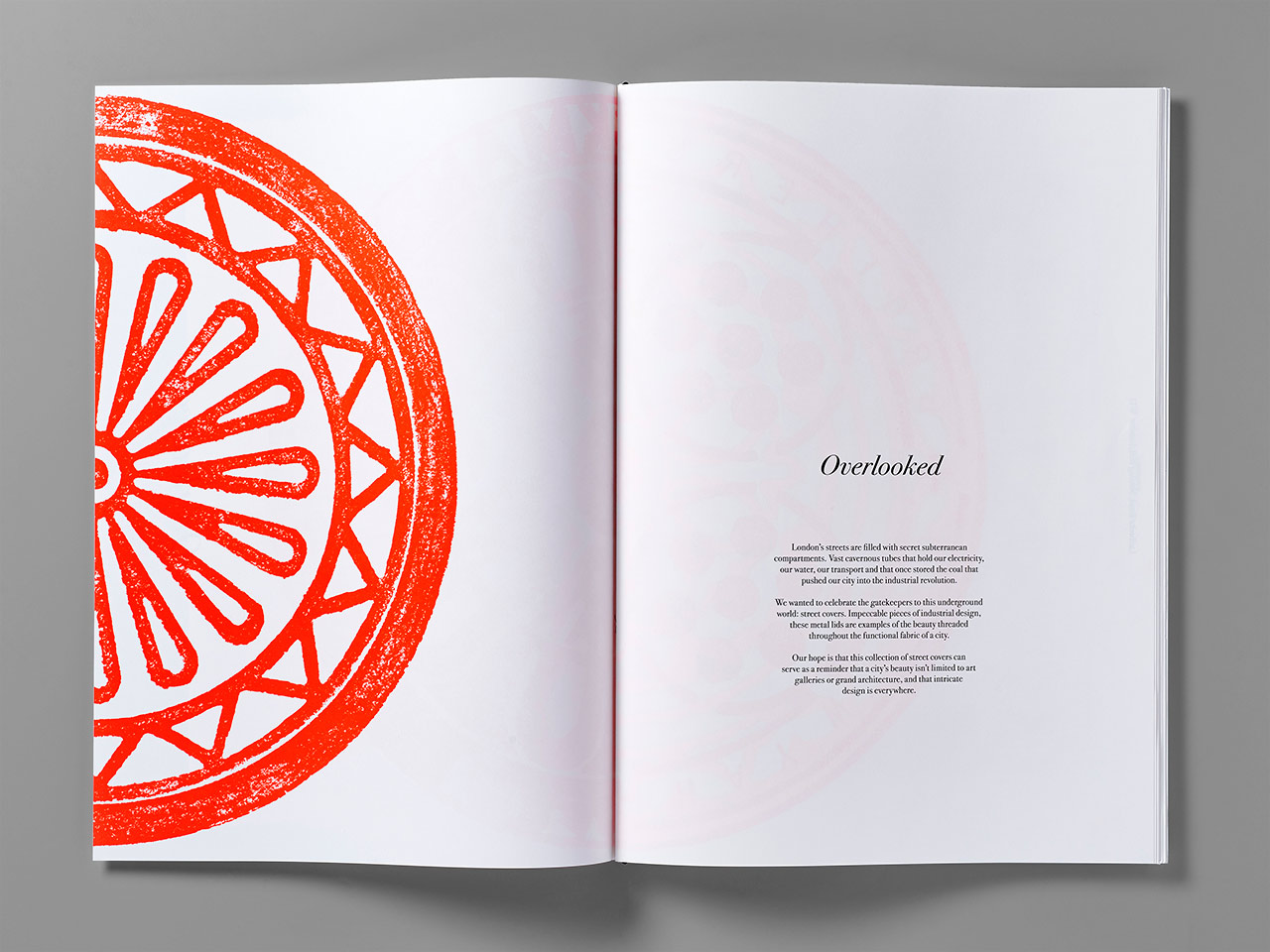 Pentagram Papers 45: Overlooked
Overlooked is a celebration of the gatekeepers to the subterranean world beneath London's streets–the manhole cover. Finding them walking street to street by foot and transferred onto a paper using brass rubbing method.
The rubbing are presented in a folded A1 booklet in neon tones. The modern colors give a different perspective to the covers' industrial and bold designs, revealing hidden decorative patterns and nuances.
Pentagram partner Marina Willer and team has also created an exhibition and set of limited edition posters.
Copyright Pentagram